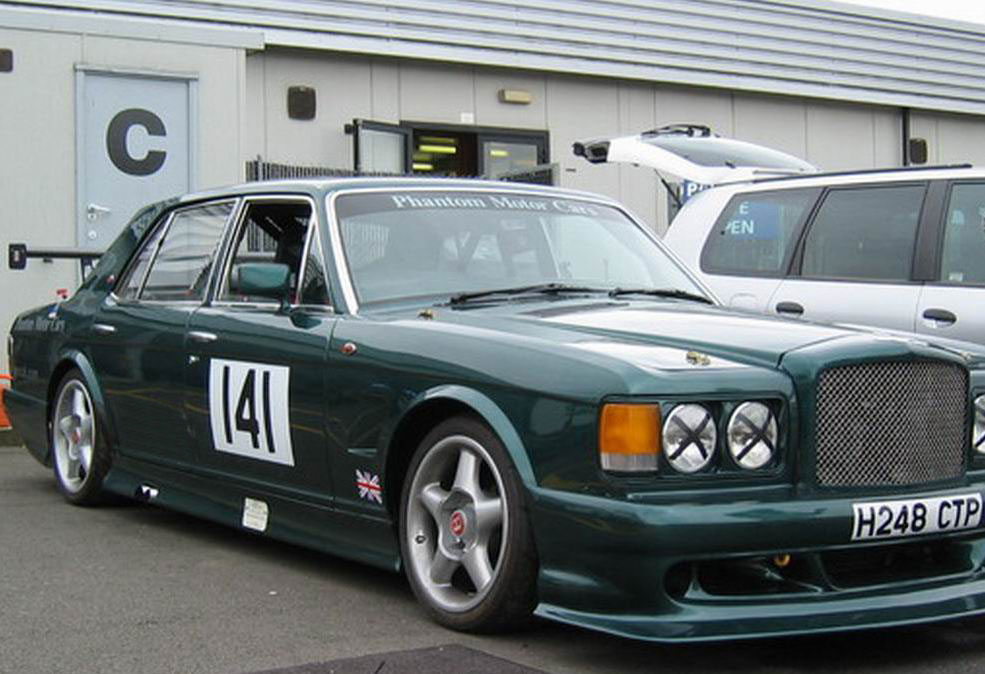 Racing Bentley Turbo R – Specifications to date
Bentley Turbo R in Sherwood Green (Original Magnolia hide interior).
First Registered 1 August 1990. Registration No. H248 CTP (formally ALI 1).
Chassis No. SCBZRO4AOLCH33416. Engine No. 72732L 410I/TEL 6,750 CC.
Mechanical modifications to date. (with approximate retail costs)
Mulliner anti-roll bars front and rear 40 % stiffer. # 1496.00
Performance brake package (Micro Alloy 320 mm discs) to the front. # 3735.00
Continental T wheels 18 X 9.5 # 3500.00
Special stiffer lowered (less 50 mm) front coil springs. # 900.00
Lowered rear (50 mm) coil springs. # 700.00
Deleted active ride. Fitment of Bilstein front shock absorbers and late specification 94 onwards improved top spring plates and shock absorber mounts. # 650.00 if done with springs. Front shock absorbers again changed to the original factory shocks as the Bilsteins were considered too soft.
Viscous control differential. # 2284.00
Deletion of boost control limiting, to ensure full and continuous max boost available from the current original turbo charger. Later changed to an electronically adjustable boost controller. # 1760.00. Minimum fuel octane rating required is estimated at 102 with 0.9 Bar boost.
GM 400 3- speed Pursuit gearbox (Kevlar bands, re-valve with heavy duty clutches and strengthened torque converter) Essential to survive additional power output. # 3000.00
AC system removed.
Viscous fan removed.
Vehicle lightened where possible but still retaining all necessary components to keep the Bentley road legal.
Exhaust modification removing rear silencer box.
Water injection fitted to the front brake discs to help prevent overheating
Cosmetic modifications.
Mesh stone guards (grills) to the front radiator and lower front spoiler. # 2000.00
Mesh grill to the rear lower apron. # 500.00
Wing vents to the front wings. # 2000.00
Arnage flush fitting oval front wing indicator repeaters.
Rear seating removed. Light weight front seating fitted.
All components removed from the doors. Carbon Fibre panels to the doors and dashboard.